Over time, you may notice the development of significant skin laxity around the abdominal area. This skin laxity may develop following pregnancy or weight loss, or simply as a result of age. A tummy tuck procedure, also known as abdominoplasty, can help eliminate unwanted skin for a tighter and firmer abdominal appearance. Plastic & Reconstructive Surgeons is pleased to provide abdominoplasties for patients in Renton, Maple Valley, and the surrounding area.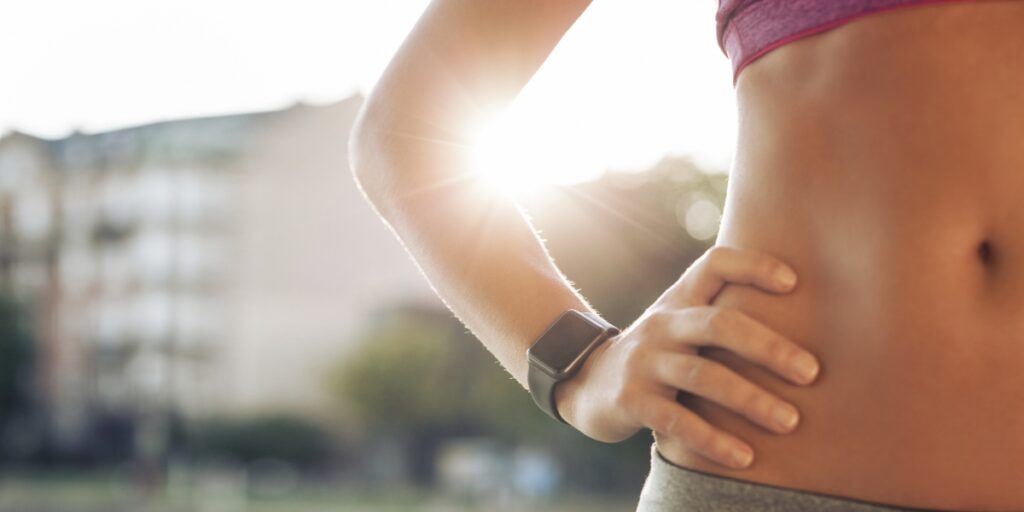 ---
The Benefits of a Tummy Tuck
A tummy tuck lets you have a more toned, slimmed appearance by removing the excess tissue around the abodmen. If you are near your usual weight and want a flatter-looking stomach, a tummy tuck can help. There are numerous reasons why you might benefit from a tummy tuck:
Having a tummy tuck can address some of the unwanted effects of pregnancy and weight fluctuation.
Tummy tucks provide a flatter, toned, and more aesthetically pleasing tummy area.
The tummy tuck procedure can also reposition abdominal muscles, which are often weakened and stretched during pregnancy and childbirth.
---
Am I a Good Candidate?
During your initial consultation, your surgeon will verify whether the tummy tuck procedure is right for you.
It Is Generally Good For
Those who have skin laxity surrounding their abdominal area
Women who are through having children
Patients who are in good health overall with stable body weight
Patients who have realistic expectations about what a tummy tuck can achieve
It Is Not So Great For
Those seeking a weight loss treatment
Smokers
Women who still wish to have children of their own
Patients who do not have a healthy and stable body weight
---
The Procedure Process Explained
No two patients are exactly alike, and our surgeons tailor our surgical services accordingly. For most patients, the tummy tuck procedure will follow this basic trajectory.
What Is The Consultation Like?
The initial consultation will include a physical examination and a review of your medical history, affirming your eligibility for surgery. This conversation will also help our surgeons know if a tummy tuck alone will help you meet your goals or if you would benefit from additional or alternative procedures.
What Should I Do for Preparation?
At your pre-surgery appointment, you will receive instructions about how to prepare for an abdominoplasty, including guidelines for pausing certain medications or adjusting your diet.
What Is Surgery Like?
Anesthesia is provided to ensure your comfort and safety throughout the tummy tuck procedure. Incisions are made below the swimsuit line, allowing scars to be hidden even in your bathing suit. For the surgery itself, we often use liposuction to remove excess fat and tissue. We also perform rectus plication and tone the abdominal muscle.
What Should I Expect in Terms of Recovery?
Plan to rest and heal for 10 days to two weeks, and use non-narcotic pain medications to manage discomfort. You will need to abstain from vigorous exercise for about 4-6 weeks.
---
Why You Should Come to Plastic & Reconstructive Surgeons
Our surgeons boast an exceptional pedigree of training, and much experience performing tummy tuck surgery for patients in Renton, Maple Valley, and Black Diamond, WA. To schedule a consultation with one of our surgeons, contact Plastic & Reconstructive Surgeons at (425) 228-3187.