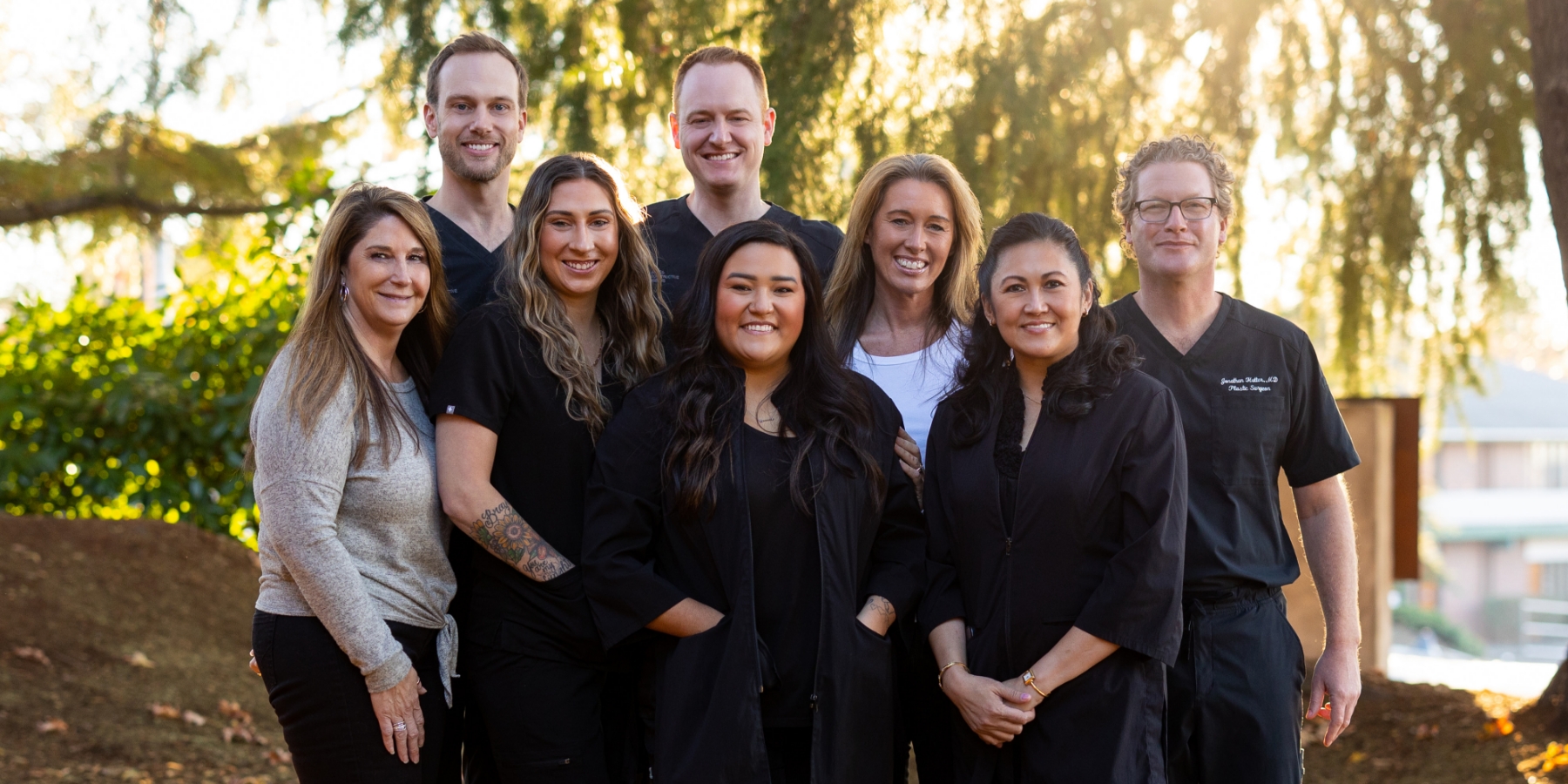 Plastic & Reconstructive Surgeons, Inc. was founded in 1971 and remains one of the most established private practice plastic surgery groups in Washington state. We are the first Plastic Surgery Group to join Proliance Surgeons, one of the largest surgical practices in the country, encompassing a broad spectrum of specialties and staffed by some of the most highly selected physicians in the region. In our evolving healthcare system, Proliance Surgeons has emerged as a national leader in quality, outcomes, and cost-effective care. This means better, more affordable care for our patients.
Additionally, we are able to perform most of our procedures in our own state-of-the-art ambulatory facility, offering our patients both convenience and cost savings advantages as compared to a hospital.
As the major private practice teaching affiliate of the Division of Plastic Surgery at the University of Washington, each of our physicians holds a faculty appointment and is entrusted with the training of plastic surgery residents. This affiliation helps to keep our physicians at the forefront of the specialty, facilitating a dynamic exchange of experience and ideas that further ensures you the finest treatment available.
On a statewide level, we frequently treat patients from all over Washington, including Seattle, Bellevue, Kent, Everett, Federal Way, Kirkland, Yakima, Puyallup, Bellingham, Tacoma, Olympia, Wenatchee, Ellensburg, and the Tri-Cities area seeking our expertise in cosmetic surgery and breast reconstruction.
Surgery, whether cosmetic or reconstructive, has the potential to be life-changing, both physically and emotionally. It is our mission to help you achieve that potential, and we are uniquely equipped to meet this challenge. With your goals in mind, we will provide you with the guidance necessary to thoroughly explore each available option. We look forward to the privilege of serving you.
---
---

If you have any questions about our services, facility or surgeons, please contact us or call (425) 228-3187.