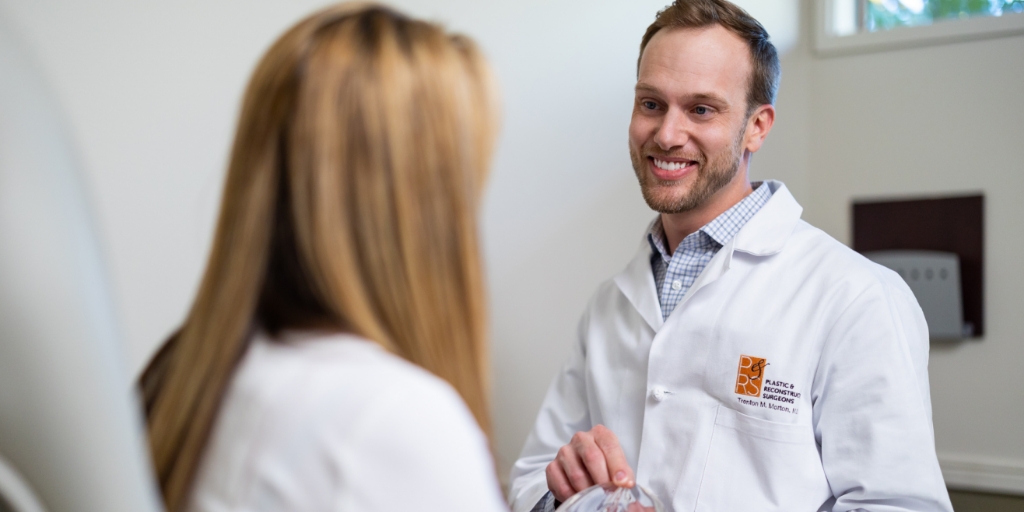 There are a number of reasons why you might consider breast enhancement. For example, you may wish to restore breast volume you lost during pregnancy, breastfeeding, or after significant weight loss, or you may just be looking to enhance your natural volume. At Plastic & Reconstructive Surgeons in Renton & Maple Valley, we offer several breast augmentation options that can provide you with the aesthetic results you desire.
---
What Is Breast Augmentation?
Breast augmentation, also known as augmentation mammoplasty, is a surgical procedure that is performed for breast enlargement. The procedure may help fulfill your desire for fuller breasts or restore breast volume that has been lost due to life changes such as pregnancy or weight fluctuation. While breast augmentation is often performed with the use of implants, it may also be done with a fat transfer.
---
What Are the Key Benefits of Breast Augmentation?
There are a number of reasons to consider breast augmentation. Some of the most significant benefits include:
Regain or restore breast volume
Achieve fuller-looking breasts
Increase your confidence and self-esteem
Achieve natural-looking results
---
Am I a Good Candidate?
A Breast Augmentation is Great For:
Anyone who is looking to increase their breast volume
Those who are in good health overall
Those who have a healthy, sustainable body weight
Patients who have spoken with their doctor and have realistic expectations
Non-smokers
Women who are finished having children
How Old Do I Have to Be to Get a Breast Augmentation?
The age minimum for breast augmentation can vary according to the procedure type. Some types of implants can be placed in patients who are just 18, while others mandate that the patient be 22 or older. To learn more about the options available to you, we recommend scheduling a consultation with one of our surgeons.
---
The Breast Augmentation Process
The Initial Consultation & Necessary Preparations
During your initial consultation, your doctor will perform a physical examination, review your medical history, and verify that you are a good candidate for a safe and successful procedure. We will also schedule a pre-op visit, typically a couple of weeks before the procedure, to outline additional preparations, such as pausing certain medications or adjusting your diet.
The Procedure
Typically, breast augmentation procedures take between one and three hours. You will be placed under full anesthesia for your surgery to ensure your comfort. Your surgeon will discuss incision locations in advance and let you know about our efforts to minimize visible scarring.
The Recovery Phase
During recovery from breast augmentation, you can anticipate some minor swelling and soreness. These symptoms can be mitigated with the use of compression garments and non-narcotic pain medications. You will also be advised to avoid vigorous exercise or repetitive motions for up to 4-6 weeks to ensure you receive a great and lasting result.
---
You're in Good Hands with Plastic & Reconstructive Surgeons
Plastic & Reconstructive Surgeons provides breast augmentation to Renton, Maple Valley, Black Diamond, and other communities. Call (425) 228-3187 or contact us online to schedule a consultation and find out if breast augmentation is right for you.