What is Laser Hair Removal, and How Does it Work?
Many of us know what it is like to have hair growing in unwanted places. There are a number of ways to manage unwanted hair, many of them painful and impermanent. Waxing and shaving are two common examples. If you are tired of the discomfort and inconvenience of waxing, shaving, and plucking, you may be a good candidate for laser hair removal. With locations in Renton and Maple Valley, Plastic & Reconstructive Surgeons offers medspa services designed to rid you of unwanted hair effortlessly.
Laser hair removal works by emitting low-level laser light, which is absorbed by the pigment of the hair. The light is converted into heat, damaging the follicles and inhibiting future hair growth.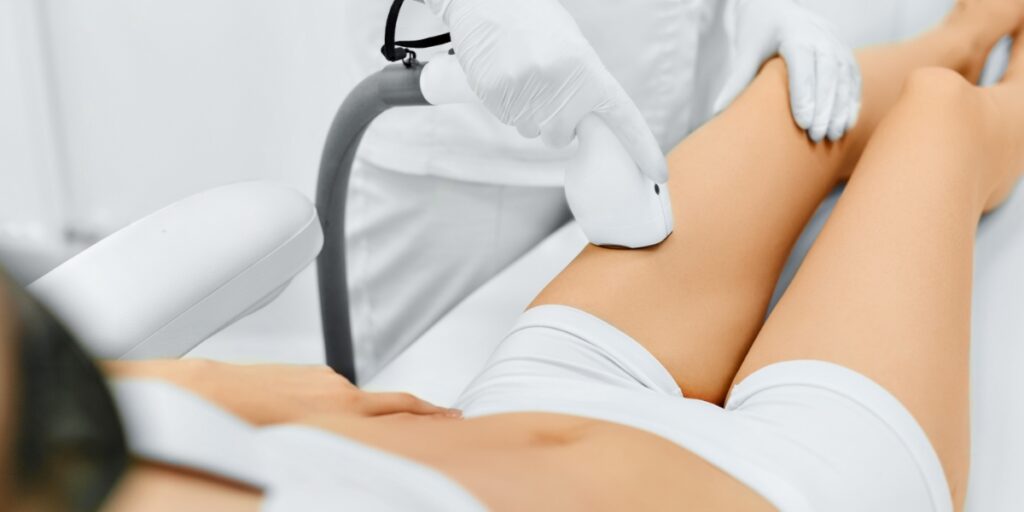 ---
Most Popular Areas to Get It
Laser hair removal can be performed virtually anywhere on the body. Some of the most popular areas to seek laser hair removal from a medspa include:
The face, including the chin and the upper lip
Underarms
Back
Legs
Bikini area
---
So, Is This Medspa Service Ideal for Me?
Laser Hair Removal Is Ideal For:
Anyone with dark hair and lighter skin
Those who do not have active acne outbreaks or other skin conditions
Patients who have realistic expectations about laser hair removal
It Is Not So Great For:
Patients who have current skin infections or outbreaks
Patients seeking hair removal close to the eyes
---
All About Laser Technology
At our medspa, we use laser technology known as elōs Plus. This is an advanced laser modality that is approved by the FDA for safe and effective clinical hair removal. We prefer this technology because it comes with a number of built-in features to ensure patient safety and comfort, such as cooling technology. Additionally, different handpieces make it easy for us to target hair virtually anywhere on the body.
---
Get This Medspa Treatment Today!
Plastic & Reconstructive Surgeons provides a full range of medspa services to clients in Renton, Maple Valley, Kent, and Black Diamond, WA, including laser hair removal. To find out more, schedule a medspa consultation with us. Call (425) 228-3187 to make your appointment.