If you are facing cancer treatment and wish to undergo full breast reconstruction, consider Plastic & Reconstructive Surgeons in Renton and Maple Valley. We offer the full complement of breast reconstruction techniques, including free flap tissue reconstruction (DIEP flaps & autologous reconstruction), implant-based reconstruction, and oncoplastic reconstruction. General surgeons and oncologists throughout the Renton, WA area refer their patients to our surgeons, who are well-regarded for their clinical precision and aesthetic skill. We generally confer with patients even before their mastectomy, developing a plan for reconstructive care as early as possible. We are one of the few groups able to provide free tissue transfer reconstruction (DIEP flap) in the region.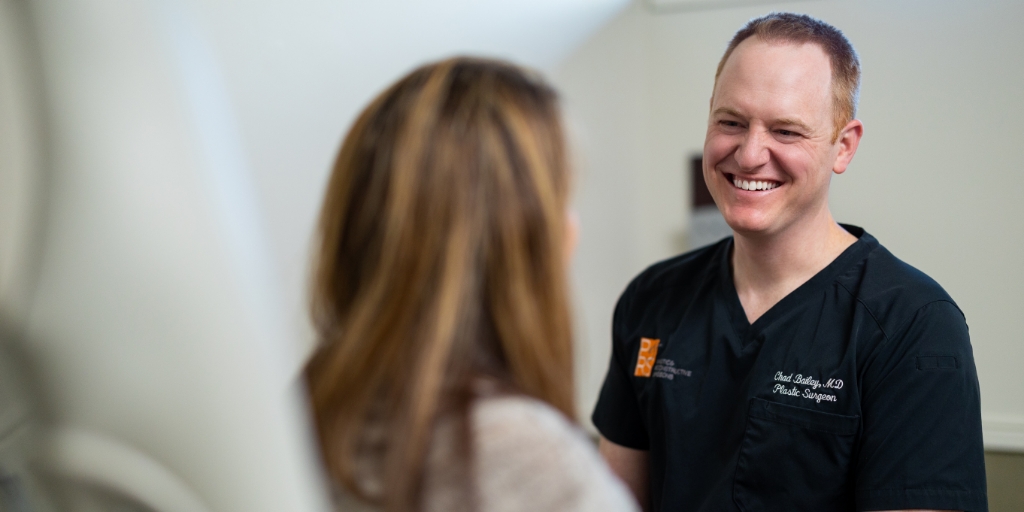 ---
Candidates for Reconstructive Surgery
While most women who undergo breast cancer treatment are candidates for reconstruction, the options for reconstruction can vary depending on the nature of the treatment. During your consultation, your doctor will provide an opinion regarding your treatment options and reconstruction timeline.
---
DIEP Flap
---
Implant Reconstruction
---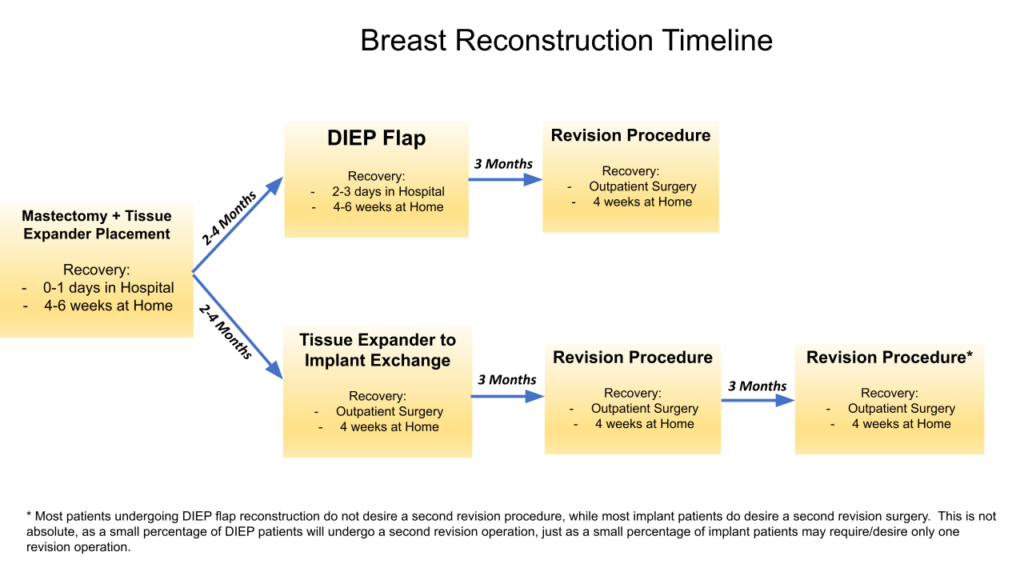 ---
Reconstruction Revision
---
Lumpectomy Repair
---
Hybrid/Combined Reconstruction
---
Breast Reconstruction Procedure Process Explained
The process for breast reconstruction can vary from patient to patient. Here is a general overview of what you can expect from your treatment journey.
The Consultation
We usually consult with patients before they have their mastectomy. During this appointment, we will verify your eligibility for surgery, talk about different options for reconstruction, and answer any questions you may have about the procedure, recovery, or results.
How Long Does the Procedure Take?
The timeline for breast reconstruction surgery depends on the type of reconstruction you are having, among other factors. You can expect your reconstruction surgery to take anywhere from 2-8 hours, depending on your chosen type of reconstruction. You will be under anesthesia for the entirety of the procedure.
What Are Surgery and Recovery Like?
You will not experience any pain during the surgery itself, during which your surgeon will reconstruct breast tissue using either free tissue transfer, implants, or a fat graft, usually harvested via liposuction. Recovery can vary from patient to patient, but generally expect 4-6 weeks of recovery time following breast reconstructive surgery.
For more specific surgery and recovery timelines, please visit our breast reconstruction FAQ page or schedule a consultation with our doctors.
---
Contact Plastic & Reconstructive Surgeons for Breast Reconstruction
At Plastic & Reconstructive Surgeons, our doctors are well-regarded for their skill in breast reconstruction. It is an honor to partner with patients who are fighting breast cancer and provide them with treatment options to restore their breasts. We are a trusted provider in Renton, Maple Valley, and Black Diamond, WA. To learn more about your breast reconstruction options, contact us at (425) 228-3187 to schedule your consultation.